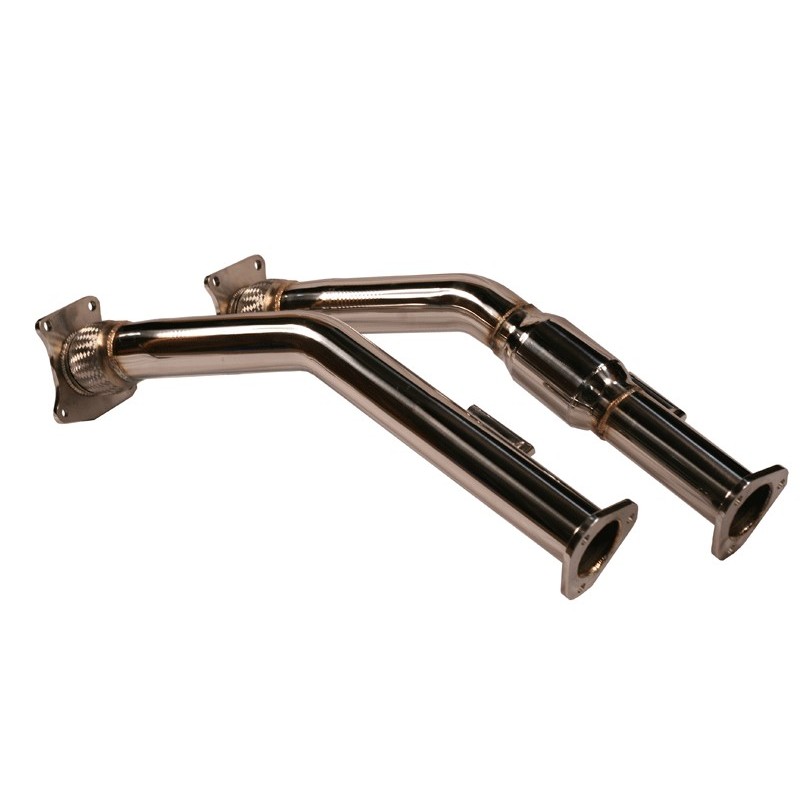  
2008 - 2010 Cobalt SS Turbo Downpipe with High Flow Catalytic Converter
The TurboXS Downpipe with High Flow Catalytic Converter adds 5-8whp to your Cobalt SS and is much less likely to trigger a CEL than our Catless Downpipe.  It also knocks the sound level down a few decibels.
It's pretty easy to make a make a catless downpipe that makes power.  It's much harder to make a downpipe with a catalytic converter yet make almost as much power as a catless downpipe.  Our catted downpipe does just that thanks to the use of 3" T304 Stainless Steel piping and the strategic placement of metal matrix catalytic converter. By trying different catalytic converter cell counts we were able to achieve a downpipe that most likely will not trigger a CEL  (Check Engine Light) AND still supports high horsepower levels.  The best of both worlds!  Unfortunately, given that the catalytic converter is designed with high flow and performance in mind, we can NOT guarantee that you will not get a CEL when installing this part on your vehicle.



No customer reviews for the moment.