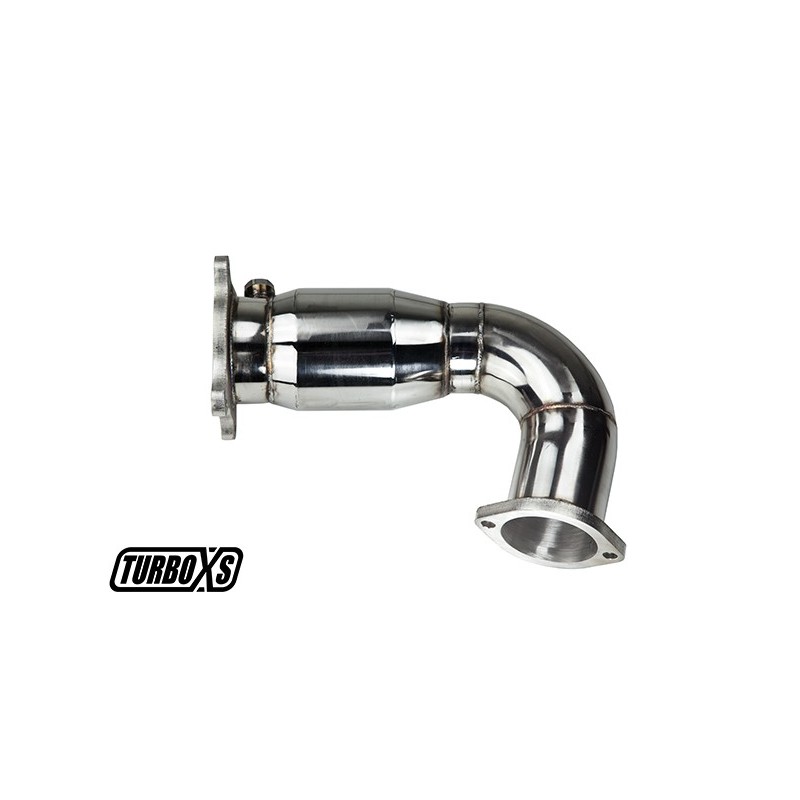  
J-Pipe With Catalytic Converter 2015-2021 Subaru WRX (Front Pipe Only)
One of the best "bang for your buck" exhaust modifications for your 2015-2021 Subaru WRX!?
If you want performance gains for your 2015+ WRX BUT you want to keep a catalytic converter AND don't feel like dropping a ton of money, this is the part for you. It replaces just the front pipe on your factory exhaust system with a higher flowing 100 CPI metal substrate catalytic converter.  The OEM pipe just happens to be the biggest restriction in your exhaust so replacing it has the biggest effect on your power output.  Like all our exhaust systems, the TurboXS W15-FP-1C is made from all 16 gauge 304 stainless steel with 1/2 thick flanges polished to a beautiful finish.  If you have already purchased the catless version of our full front-pipe W15-FP you can use this to turn it into the catted version W15-FPC.  You will re-use the factory downpipe gasket and mounting hardware but we supply a replacement rear exhaust gasket and hardware.  ?
No customer reviews for the moment.