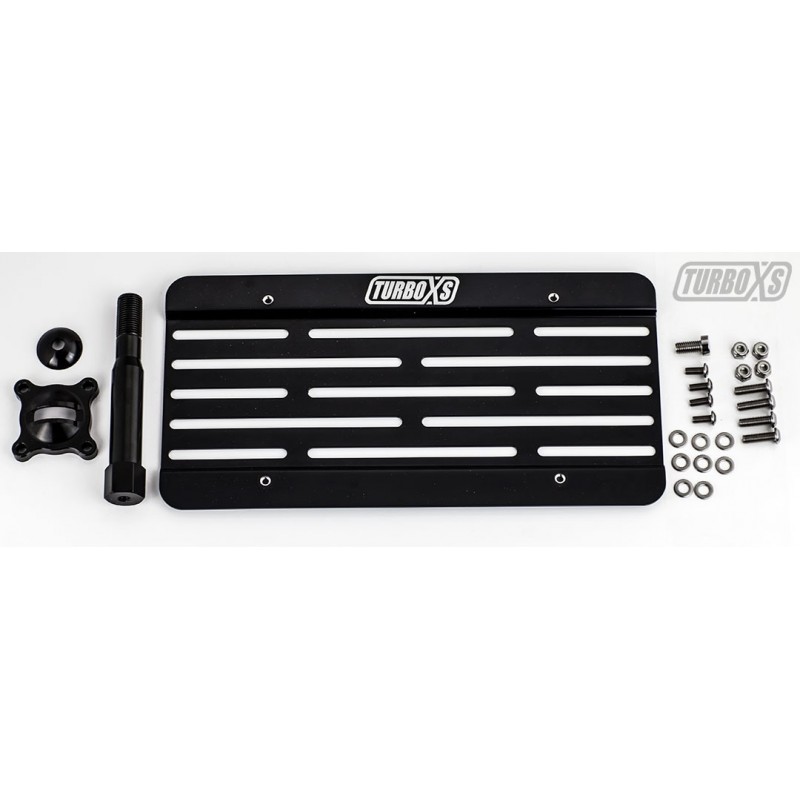  
TOWTAG LICENSE PLATE RELOCATION KIT '09-'17 NISSAN GT-R
TurboXS "TowTag" License Plate Relocation Kit
'09-'18 Nissan GTR
Mounts in OEM Tow Hook Location

Adjustable License Plate Placement

All Stainless Steel Hardware
*This product is compatible with all models from 2009 to 2018. Inbox us if you have any questions.
Unfortunately, in many states (including our home state of Maryland) "Johnny Law" requires that you ruin the look of your car by making you install a front license plate.  This leaves you with a choice of playing it safe and having your license plate blocking airflow to your FMIC or gambling that you won't get caught and paying a hefty fine when you do.  Fortunately, TurboXS is here to help with our TowTag License Plate Relocation Kit.  TowTag utilizes the OEM tow hook location for the ideal relocation of your front license plate.  Looks great, improves performance, and keeps Johnny Law off your butt.  That's a Win-Win-Win!
No customer reviews for the moment.